Chipola in Thick Of Panhandle Baseball Race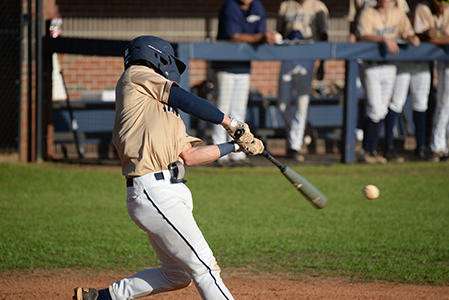 The top-ranked Chipola baseball team is in the hunt for another Panhandle Conference title with a 11-6 league record as of April 8.
Chipola 's Andrew Baker and Michael Esposito combined on a two-hit shutout in a 13-0, five-inning victory over Tallahassee on April 12.
Chipola plays at Tallahassee, April 14, and at Northwest, April 16, before returning home to host Northwest, Saturday, April 17, at 1 p.m. Chipola hosts Gulf Coast, Monday, April 19, at 5 p.m.
The Indians are second in the FCSAA State Poll and number 10 in the NJCAA national poll.
The Panhandle Conference standings as of April 13 are: Pensacola (10-4), Chipola (11-6), Northwest (8-6), Gulf Coast (6-10), and Tallahassee (4-13).