Chipola Regional Career Fair Is Nov. 9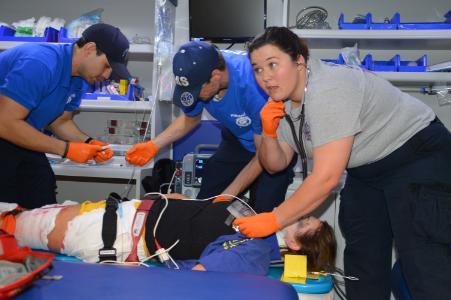 Updated: Nov. 4, 2021
Thousands of area high school students are expected to attend the Annual Regional Career Fair Tuesday, Nov. 9, from 8 a.m. to noon.
The fair will focus on careers in First Responders, Public Service, and health sciences. The one-day event is for area high school students and private school students. The fair is sponsored by Career Source Chipola, Florida Panhandle Technical College, Chipola College and the county school systems in Calhoun, Holmes, Jackson, Liberty, and Washington.
The fair provides opportunities for students to interact with representatives from various career fields to explore career and educational opportunities after high school.
The event will be held at Evangel Worship Center located at 4792 US Highway 90 in Marianna.
Prospective vendors may contact Darwin Gilmore at 85-718-2270 or gilmored@chipola.edu