Welcome to the Fine and Performing Arts Department at Chipola College!
As one of the oldest public state colleges in Florida, we have a long tradition of excellence. Here you will find a student centered environment with career and vocational opportunities in music, theatre, and the visual arts. We offer a complement of courses consistent with the first two years of most baccalaureate degrees. After completing a two year curriculum, most students transfer to earn their bachelor's degree in music, music education, music therapy, art, art education, theatre performance or theatre tech. We invite students of any major to participate in any ensembles, productions, classes, etc. You are sure to be a part of an outstanding program and make lifelong friends! Even if you are not directly participating in our programs, I hope to meet you at one of our Fine and Performing Art events.
If I can help in your educational goals, please feel free to contact me anytime. I would welcome the opportunity to give you a personal tour of our facilities and programs to find your place in the arts!
Evelyn Ward
Director, Fine and Performing Arts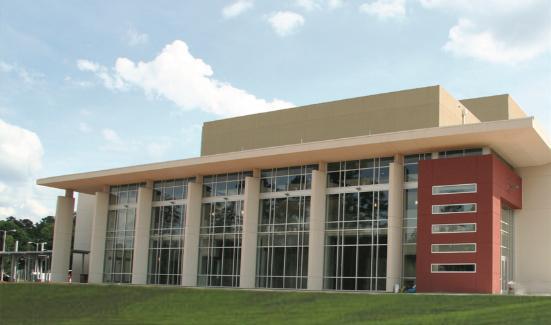 Dr. Gene Prough Center for the Arts
4409 Prough Drive
Marianna, FL 32446
(850) 718-2277
(850) 718-2420 Box Office
Tickets for Chipola College productions may be purchased online or at the
Box Office located in the lobby of the Dr. Gene Prough Center for the Arts.
Box Office
9 a.m. - 4 p.m. Monday - Thursday
9 a.m. - noon Friday

The Box Office opens one hour before each performance and is closed on college holidays.
Call the Box Office at 850-718-2420.
Our online ticket sales are processed through the Ludus Ticketing System.