Chipola to Host Open House/Ribbon-Cutting for Simulation Center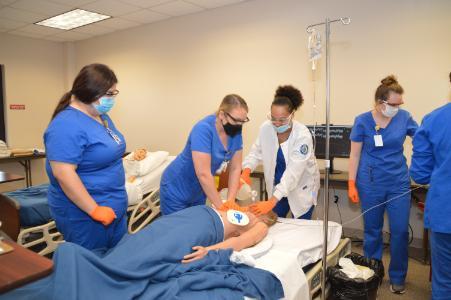 Chipola College will hold a Ribbon-Cutting and Open House for the newly-renovated Simulation Center in the Health Sciences Division, Wednesday, Nov. 3, at 3 p.m.
The event will begin in Rm. 111 of the Health Sciences Building and move upstairs to the Simulation Lab for demonstrations and ribbon-cutting.
Patient simulators are life-like mannequins which simulate human medical conditions for use in health education.
One laboratory and two classrooms were renovated, and new patient simulators were purchased to create the Simulation Center at an approximate cost of $700,000.
For information, call Katherine Hayes, Chipola Coordinator of Patient Simulation at 850-718-2434 or email hayesk@chipola.edu