Register Now For Chipola Fall Term C Classes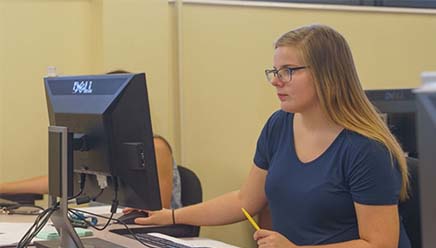 Updated: Sept. 16, 2022
It's not too late to register for classes at Chipola College. The Fall semester is already in session but students can still register for Chipola's Fall Term C classes. Classes meet Oct. 17 through Dec. 13.
Currently enrolled students may add Term C classes to their schedule. New students are encouraged to make application to the college and register as soon as possible.
Students may register in person with a college adviser, or online if they meet certain requirements. Advisers are: Karen Hall, Dual Enrollment, general advising, hallk@chipola.edu or 718-2424; Ken Kallies, Veteran's Affairs, General Advising, kalliesk@chipola.edu or 718-2437; Leigh Whittington, Disability Services, Nursing, General Advising, whittingtonl@chipola.edu or 718-2290; Sarieta Bryant, Student Support Services byrants@chipola.edu; and Kristie Mosley, Student Support Services mosleyk@chipola.edu.
McLendon Educational Trust Scholarship applications for the Term C and Spring 2021 semesters are available in the Chipola College Foundation office and on the college website, www.chipola.edu.
Students interested in registering for Term C classes should also apply for the McLendon Educational Trust Scholarship which may be used toward tuition and/or books at Chipola. The scholarship selection is based on both financial need as well as merit.
Applications can be found on the website at www.chipola.edu/foundation. Completed applications may be submitted in person at the Foundation office or mailed to Chipola College Foundation, 3094 Indian Circle, Marianna, FL 32446.
Chipola offers Bachelor's Degrees, Associate in Arts Degrees, Associate in Science Degrees, Workforce Development programs and certifications.
For information, visit www.chipola.edu or call 850-526-2761.