Literature/Language Faculty & Staff
Rachael D. Beers
Adjunct
beersr@chipola.edu
850.718.2305
I am an alumna of the University of Central Florida with an M.A. in Technical Communication. I received a B.S. from Chipola College in English Education after graduating with an A.A. in General Studies with a focus on multimedia software and technology from Eastern Shore Community College. I am a proud military wife and mother of five children. The Haunting of Hill House by Shirley Jackson terrified me so much that I put the book in my freezer to refrain from reading it. It didn't work; I devoured it and fell in love with gothic literature. ". . . insist on your cup of stars; once they have trapped you into being like everyone else you will never see your cup of stars again. . ."
---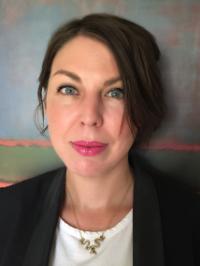 Dr. Stephanie Bender
Assistant Professor
benders@chipola.edu
850.718.2301
Stephanie Bender lives in Altha, Florida with her partner and husband, Brandon Bender, their three dogs, one cat, three horses, and too many chickens. Stephanie earned her Ph. D. in Art History and Criticism in December, 2019 from Florida State University. Her dissertation examines Weimar-era constructions of the salaried worker, or die Angestellten, as expressed in German photography and its dissemination in mass media through the theoretical lens of Siegfried Kracauer, who lived and worked as a cultural critic and journalist during this period in Germany. Stephanie received her Master's Degree in Art History, also from FSU, in 2010. Her Master's thesis examines the representation of femicide in the Lustmord paintings of George Grosz, Otto Dix, and others. Stephanie's scholarly interests are rooted in European modernism and social history, with a focus on Weimar-era Germany. Stephanie currently works as the Assistant Professor of Humanities at Chipola College in Marianna, Florida. Stephanie has always been drawn to teach, and is especially motivated when seeing the love of art, literature, and culture ignite within her students. Outside of her teaching duties, Stephanie continues to research and write, when not riding her horses or going on adventures with her husband. Curiously, she shares her birthday with that of Siegfried Kracauer.
---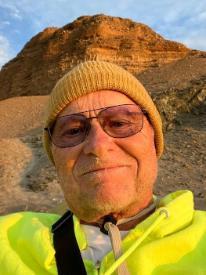 Dr. Mark Ebel
Professor
ebelm@chipola.edu
850.718.2282
Dr. Ebel, a professor of Spanish, has taught classes in beginning and intermediate Spanish and Hispanic Cinema for the past eleven years. He earned a Ph.D. in Spanish from Florida State University in Tallahassee. He was the first doctoral student at FSU to specialize in film, rather than literature or linguistics. He has received grants to attend an international film festival in Havana, Cuba, and to teach leadership classes at the University of Monterrey, in Mexico. He has been a presenter at several meetings of the International Hemingway Society in Key West, Florida; Ronda, Spain; Lausanne, Switzerland; and Venice, Italy. Dr. Ebel and his wife Linda have one adult son, Darby. A competitive swimmer, Dr. Ebel participates in national and international meets. He is also an avid bicyclist.
---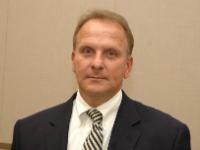 Dr. Steven Givens
Professor
givenss@chipola.edu
850.718.2299
I am entering my 13th year at Chipola. I received a M.S. in Sport Management and a Ph.D. in Physical Education from Florida State University. In addition to my current role as a professor at Chipola, I previously served 4 years as the Athletic Director here. Prior to coming to Chipola I had extensive experience in both collegiate athletics as well as professional baseball. After spending a year as an assistant baseball coach at Georgia Tech, I collected nearly 400 wins as a head baseball coach at North Florida Community College, South Georgia College, and Kennesaw State University. I also served as athletic director during my coaching tenure at North Florida CC. Among the years of my college baseball coaching experience, I temporarily stepped away from the collegiate environment to spend 6 years with the Atlanta Braves organization working as an Area Scouting Supervisor and coaching 2 seasons in their minor league system. My wife and I live in Tallahassee and have 3 children (2 new attorneys and an energetic 12-year-old dancer). I have many outdoor hobbies but far and away my favorite of these is golf.
---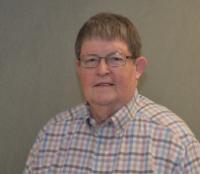 Richard Hinson
Assistant Professor
hinsonr@chipola.edu
850.718.2241
I attended Marianna High School, Chipola College, and received Bachelors and Masters degrees in English Education from Florida State University. I taught five years at Marianna High School and twenty years at Chipola College with emphasis on the teaching of writing. I also have twenty years of technical writing in the family insurance business, 13 years as a church contemporary music director/band leader, and over 1,500 live performances as a singer/guitarist with over 20 different bands. My favorite leisure time activity is fresh-water fishing with grandsons, ages 7 and 10.
---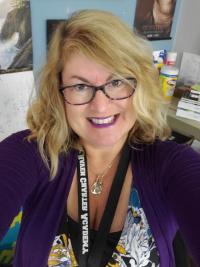 Kristi Jordan
Adjunct
jordank@chipola.edu
850.718.2305
Hi students! I am Kristi Jordan, and I have taught at the college and high school level for approximately twenty years. I have taught online for five years. I enjoy teaching immensely and getting to know my students to help them excel both academically and in life brings me joy. I enjoy surfing and paddle boarding in my spare time as well as cheering on the Gators! I am in recent recovery from a long board skateboarding accident, but I have learned a lot! I still love sports!
---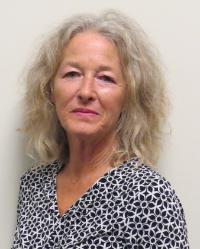 Shawn Keihn
Division Associate
850.718.2305
Shawn, a native of Greenwood, Florida, graduated from Marianna High School. She relocated to Muncie, Indiana, where she worked at Ball State University for several years. Shawn also earned her B.S. degree in Political Science from Ball State. Working at Chipola College since 2008, Shawn has served as the Staff Assistant in the School of Education and currently serves as the Administrative Assistant to the Vice President of Instructional Affairs. Shawn has one adult child, Tyler, and three four-legged children: Buddy, Charlie, and Lovey. Shawn enjoys watching movies, reading, and working in her flower gardens.
---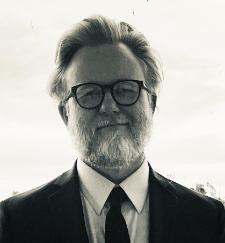 Kurt McInnis
Assistant Professor
mcinnisk@chipola.edu
850.718.2275
Kurt McInnis is a son of the Florida Panhandle, hailing from the sleepy, Victorian hamlet of DeFuniak Springs, home to the legendary, perfectly round Lake Defuniak. He has taught full-time in Chipola's English department since 2012. Before that, among an array of other jobs including gas-pumper, assistant janitor, barista, and worm-farmhand, he taught high-school English for a combined eight years in both Walton and Washington Counties. He holds an A.A. from Okaloosa-Walton Community College in Niceville, FL, a B.A. in secondary education/language arts from Huntingdon College in Montgomery, AL, and a M.A. in theological studies from The Southern Baptist Theological Seminary in Louisville, KY. He also completed post-master's graduate courses in English from Troy University in Dothan, Alabama. Kurt lives with his wife, Lori, and their three children, Jack, Carolyn, and David.
---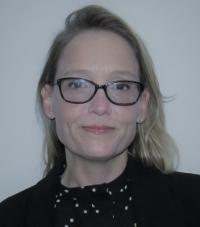 Amanda Myers
Instructor
myersa@chipola.edu
850.718.2367
Amanda Myers, a graduate of Marianna High School, earned her bachelor's degree from Davidson College in North Carolina. She also earned her MFA from USC's School of Cinematic Arts. Living in Los Angeles, Amie worked as a film editor until returning to Marianna to pursue a career in teaching. She has been an instructor of literature and humanities at Chipola College since 2004. Amie lives with her Shih Tzu, Faulkner, and her kitty, Frederick Douglas.
---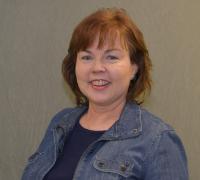 Carol Saunders
Professor
saundersc@chipola.edu
850.718.2309
Carol Saunders, a native of Chipley, earned her Associates in Art degree from Chipola College. She then attended Auburn University where she earned her B.S. degree in Secondary Language Arts Education and her M.S. degree in Speech Communication. She teaches a variety of communication courses at Chipola College, including: effective public speaking, oral interpretation, principles of speech, speech for educators, and writing. Her oral interpretation classes regularly perform for local area schools and civic groups, as well as for Chipola College. She also serves as an adjunct speech professor for The Baptist College of Florida. An avid Auburn fan, Carol spends most Saturdays in the fall in the stands at Jordan-Hare Stadium, and she also proudly cheers on Bruce Pearl's Auburn Tigers basketball team. When she is not working on her dissertation in Speech Communication at FSU, Carol loves spending time with her nieces and nephew, and she also enjoys dancing classes and socials at the local studio.
---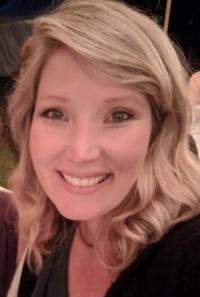 Lindsey Smitherman-Brown
Adjunct
smitherl@chipola.edu
850.718.2305
Lindsey Smitherman-Brown is a local graduate of Sneads High School who earned her BA in English Literature and Humanities and MA in Humanities from Florida State University. She has taught college humanities courses for more than a decade and has been an adjunct at Chipola College since 2016, teaching Humanities with Writing I and II online. She is also a professor of humanities at Tallahassee Community College. Her areas of interest include 20th c. American culture, postmodern literature, and service-learning.
Lindsey is married to her high-school sweetheart, Nick, and together they have a son, Fisher. They share their home at Lake Seminole with two dogs and three cats. An avid fiction reader, Lindsey helps to coordinate a local book club and is a registered yoga instructor.
---
Maria Suarez
Adjunct
suarezm@chipola.edu
850.718.2305
I was born in Puerto Rico but grew up in Madrid, Spain. I moved to the United States in 2000 and earned a master's degree in Second Language Acquisition and Spanish Literature from Florida State University. I have taught as an adjunct at Chipola since the Fall 2015 semester.
In my spare time I love to read and travel with my husband and our two beautiful daughters.
---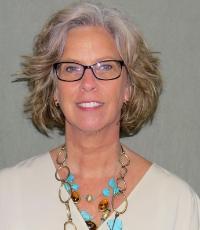 Dr. Rachel West
Professor
westr@chipola.edu
850.718.2317
Dr. West has been teaching English at Chipola College since 1992. She earned a B.A. in English from Florida State University, an M.A. in English from the University of Central Florida, and a Ph.D. in Higher Education from Florida State University. English Composition I, Technical Writing, and Script Analysis are her primary courses, and she is coordinator of the Annual Throssell Literature/Language Festival. Her most recent project has been co-creating the play Our Lives in Letters: A World War II Perspective. Her teaching philosophy is this: "I wish someone had taught me that when I was in college."
At this moment, she has three dogs, three cats, and around 37 cows--which is a far different world than growing up as a suburban mall queen.
"Education is a progressive discovery of our own ignorance." Will Durant
---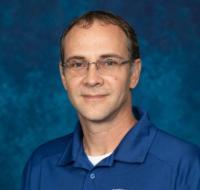 David S. Williams
Adjunct
850.718.2305
David Williams, a full-time teacher at Bethlehem School, earned his A.A. degree from Chipola College. He also earned a Bachelor of Science in English and a Master of Science in English Education at Troy State University, Dothan Campus. Williams has been an adjunct instructor at Chipola College since 2004 and at Embry-Riddle Aeronautical University since 2015. He is an FAA licensed drone pilot and an Advanced Ground Instructor.