AFC is the professional association for employees at the 28 Florida College System institutions. 
AFC serves as the advocacy organization on substantive issues of importance to college personnel. Issues such as funding, retirement, continuing contracts, and developmental education are legislative priorities advocated by the AFC Legislative Committee and the AFC Contract lobbyist.
AFC provides opportunities to network with those who have similar interests or job responsibilities statewide. It is the place where professionals can turn for professional development, to establish a new network, and find answers to tough questions relating to higher education in the State of Florida. Think of being given the opportunity to not only read and talk about the legislative process, but having the chance to actually impact the results. Consider getting involved in an organization that offers you unlimited ways to be a leader, develop a new skill-set and be recognized by your peers for your efforts.
The Chipola Chapter of AFC serves the employees of Chipola College through active professional development, social activities, community service activities, legislative activities, and more. The chapter raises money each year by staffing concession stands for scholarships for Chipola employee's children and grandchildren.
AFC Awards Scholarships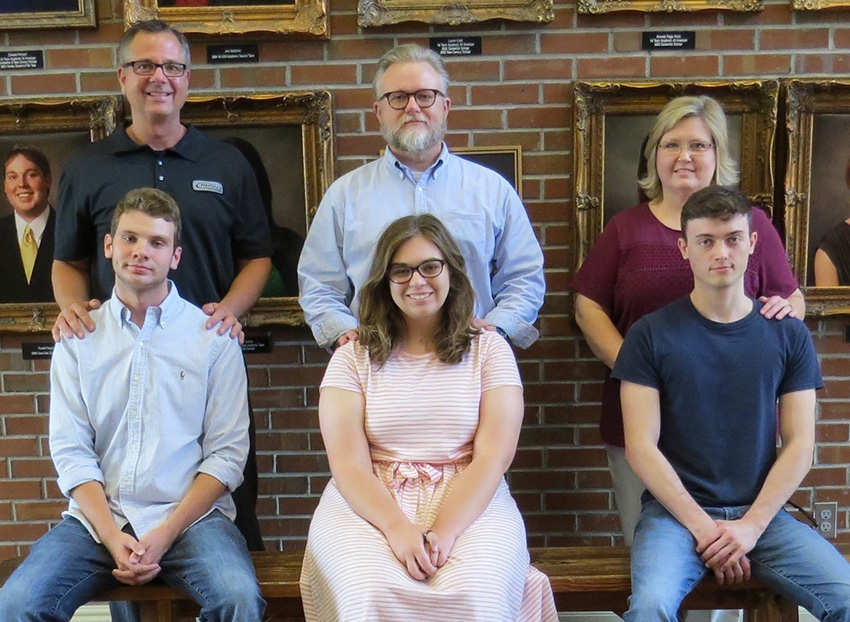 The Chipola College Chapter of the Association of Florida Colleges (AFC) awarded 5 scholarships to children of college employees for the 2019-20 school year. Scholarship recipients are seated with their sponsors standing, from left: Abante' Gardner and John Gardner, Carolyn McInnis and Kurt McInnis, Landon Pippen and Wendy Pippen. Not pictured are Seth Gilmore and Darwin Gilmore, John "Johnny" Stone and Michelle Stone. Since 1993, AFC has awarded over $175,000 to students through Chipola's AFC Scholarship Endowment. Members raise funds through concession sales at college sports events.
How Do I Join?
To join our Chipola Chapter contact Nancy Chabot in the Human Resources Office or email her at chabotn@chipola.edu.