Application Deadline Extended for Chipola Nursing Program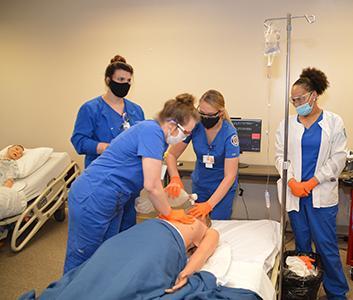 The Application deadline for Chipola College's Fall 2022 Associate Degree Nursing program has been extended from Wednesday, May 11 to Wednesday, June 1.
All prospective students are encouraged to apply for admission by 4 p.m. on June 1. Applications should be emailed to Samantha Skipper at skippers@chipola.edu. The Associate Degree Nursing (ADN) program is nationally-accredited by the Accreditation Commission for Education in Nursing (ACEN).
A link to the Information Session, Information Packet and Application is available at: https://www.chipola.edu/academics/academic-departments/health-sciences/nursing/adn/
For information, contact Samantha Skipper at skippers@chipola.edu or phone 850-718-2316.